Philippines High End Matchmaking and Dating Services
Love International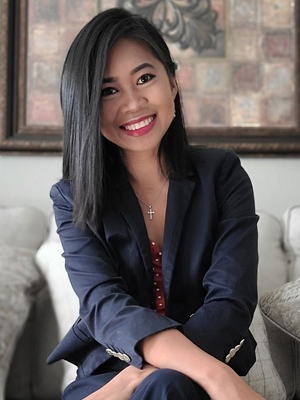 Ronna - Executive Matchmaker Philippines
Do you ever dream of being in an exciting relationship with someone from the enchanting Philippine islands? We can make that dream happen for you.
With Love International and the AFA Network, finding love is possible no matter the distance. Our company is the only truly global, high end matchmaking service provider, and has been since 1995. Our roster of elite professional matchmakers is committed to helping you find your perfect match no matter where you are.
But it isn't just our team of highly experienced and dedicated matchmakers, some of whom are featured here, who are working to find you your perfect match. Behind them is a one-of-a-kind infrastructure with hundreds of staff members spread across nearly 20 countries around the world.
It is this incredible network of personnel and resources, built over more than 26 years, that makes us the most effective and successful company at bridging men and women all around the world.
There is no other choice when it comes to luxury matchmaking services. Love International's success happens by making your journey a success.
Give us a call and let us help you with your Philippines love story.
Call Ronna today at:
Or corporate office at +1 602 539 8000
Toll Free North America: +1 (844) 522-9864
Love International Members
Below you will find some of our members' profiles. We always respect members' privacy. Members shown have given their specific permission to have their profile visible on our site. These profiles are just a small example of the tens of thousands we add to our system each year.